Before we dive into the details of what exactly sales enablement training software is, it's first important to understand what the term sales enablement really means. While many organizations and thought leaders have answered the question "what is sales enablement" here at Seismic we define sales enablement as the strategic use of people, processes, and technology to improve sales productivity and increase revenue.
Regardless of how you define sales enablement, it's universally understood that the better you are at enabling a sales team, the more revenue your reps are going to bring in. To do this, sales teams need to incorporate training into their ongoing enablement strategy, and that's where sales enablement training software comes in handy.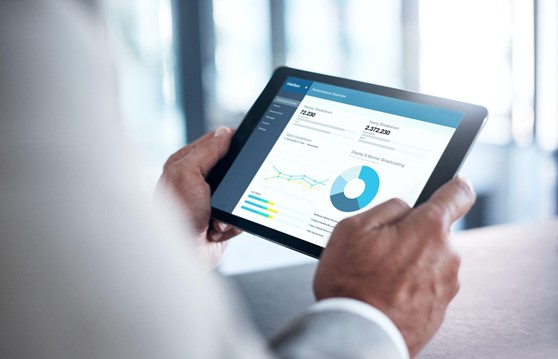 Sales enablement and training
While there are many topics that fit under the umbrella of sales enablement training, one of, if not the most important topic for sales training is product training. This focus ensures that sellers are up-to-date on all of the product knowledge and that their product messaging is consistent with the rest of the company's messaging.
What is product knowledge?
The definition of product knowledge will be different, depending on who you speak with and depending on the context of the conversation, but at Lessonly, with regard to sales enablement, our product knowledge definition is understanding held by a salesperson (either inside or outside sales) about the product or service they are expected to sell to meet quota, as well as how that product works with the entire product and service offerings of the company. We include both categories because of the constant horror stories and first-hand experiences we've heard and faced with salespeople who just simply don't comprehend the entire picture. There are very few job functions in the world that consist of a single task. A sales process should take this into account. That being said, it's important to find the right balance. We find that dividing a sales team member's time in half (50% towards learning their quota-bearing products and 50% towards related and full stack products) is a good starting point.
The importance of product knowledge
Why is product knowledge important? One word: revenue. Unless your customers are all repeat buyers or have a long-standing understanding of your product, like a Big Mac or a Coke, your revenue can be grown simply by improving your product knowledge. The benefits of product knowledge are widespread beyond revenue, though, including increased employee buy-in, the feeling of ownership, a more integrated team culture, and more. Product knowledge importance is often overlooked but is critical to understand and implement with your sales team.
Product knowledge training
Training product knowledge can be quite a task, and it's one that we love to help people with. By using sales enablement training software, it's easy to create online content on new products or updates that every seller can access from practically anywhere and at any time. Then, managers and trainers can track training progress to ensure that sellers are working through the product knowledge training outline and understanding the company's product knowledge training objectives.
Popular sales training topics for sales enablement
Outside of product training, here are some other popular sales training topics for sales enablement:
Sales tips
Train your sales team on sales tips and techniques on how to sell better and sales tips for success during the sales process. Whether your sales team is made up of veterans or new employees, you should be able to pass along sales tips quickly and efficiently. You should also be able to track those through sales enablement software.
Sales skills
There are all sorts of sales skills you can train sales reps on, such as communication skills, professionalism, and the art of negotiation. Communicating those sales skills to your team shouldn't come as a challenge. You should be able to pass along a sales skill of the week to your sales team. With an easy, available sales enablement software like Lessonly, you can.
Sales techniques
Every company uses different selling techniques, but it's critical to make sure your sales team is trained on the techniques that work best for your company. This should always be included when onboarding and training a new sales rep or BDR.
Sales and marketing courses
It's essential for sales and marketing teams to be singing the same tune. Create some lessons that will help each team communicate with the other one by informing each what the other is doing. Also, include sales marketing tips to keep them both on the same page.
Sales management training
Sales management courses are some of the most popular types of content to create for sales teams. Even if the sales manager doesn't want to learn from them, it often helps if sales reps learn about sales management to understand where their manager is coming from and helps them keep a bigger-picture perspective in mind.
Retail sales training
If you are running training at a retail-focused organization, retail sales training is essential. Make sure you include product information training to make sure your team knows the ins and outs of what they're selling as well as softer skills like customer service and human interaction training.
Telephone sales training
Phone sales training is often found in call center sales training programs, but can be used for all customer service team training activities and even sales team training, especially with regard to outbound sales reps and those running a cold-calling operation.
How to use online sales training courses in your enablement efforts
If you want to be one of the top sales training programs for your internal team, it's time to leverage online sales courses. While these courses are a great way to deliver your sales training manual to new sellers, they are also a great way to deliver an ongoing product training to your entire sales organization. And while it may seem like quite the task to plan and create a new sales training program that focuses on ongoing product enablement, we truly believe it may be the difference between a profitable quarter and a loss.
Sales enablement training software shouldn't be difficult to understand. Thankfully, with Lessonly by Seismic, it isn't. Start unlocking the potential of your sales team with our sales training software. Learn more here.