The Challenge
Consistently delivering compelling messages
Ameriprise Financial helps millions of clients feel secure about their financial futures with the help of a network of over 10,000 financial advisors1. Ameriprise remains a leader in the financial services industry by maintaining a personalized experience for advisors and clients.
Through a strategic focus on providing an excellent candidate experience to new advisors joining Ameriprise and their clients alike, Ameriprise sought enhanced digital tools to take them to the next level of innovation. Business challenges Ameriprise wanted to solve with a technical solution included having consistent data available to better understand content usage, along with the ability to create a consistent professional presentation that was easy to replicate and distribute, and the ease to make instantaneous updates to content to reinforce consistency.
These challenges apply to the three different business groups, including the advisor recruiting team, that Seismic works with at Ameriprise Financial — a relationship that began six years ago.
"From a recruiting perspective, a pain point we were trying to solve was how to efficiently share our advisor value proposition," explained Sandy Spidel Neumann, Vice President of Advisor Recruiting and Financial Institution Marketing. "We need everybody on the same page. We need to help ensure recruiters deliver a consistent, compelling message about who we are and what we do to make sure we're getting the right advisors who are a good fit for the firm."
This case study explores the partnership between Seismic and Ameriprise's advisor recruiting team where Seismic works to help recruiters tell a consistent story that speaks to the specific needs of candidates by leveraging data insights of shared content to drive tailored conversations.
The Solution
Gaining efficiency with data insights
Data insights from Seismic give Ameriprise Financial real-time access to how content is being used, both internally and externally, and overall content performance. Having clear, consistent, and available data was key to improving content and gaining new efficiencies between teams responsible for creating assets and those using them on the frontlines.
The data captured in Seismic has helped expand the conversation between marketing teams and content end-users to channel resources into the assets that are resonating most with candidates and clients. This informed decision-making allows the employment marketing team to tactfully remove assets that do not see high usage and engagement.
We wanted to go completely digital while being able to track what was most effective."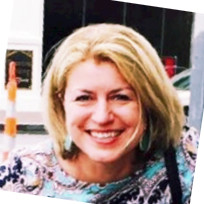 Sandy Spidel Neumann
Vice President, Advisor Recruiting and Financial Institution Marketing
With the ability to track what content is being used and what is working well, the recruiting team can compare each region's performance. This insight is used to help a region that may be falling behind improve its performance by leveraging what a different region is doing to achieve better results.
By sending and sharing content with candidates through Seismic, the recruiters gain an extra level of insight by seeing what content the candidate spent the most time reviewing. "It's making us smarter in the recruitment process. By knowing what the candidates really care about, from their content viewing patterns, it better informs conversations" said Spidel Neumann.
Ameriprise Financial is using insights to improve content, the usage of that content, and the tailoring of conversations happening with candidates.
Having a distinct advantage with LiveDocs
One of the universal solutions for Ameriprise Financial has been realized with Seismic's LiveDoc technology. LiveDocs allow Ameriprise to continue to work within a setting everyone is familiar with through the PowerPoint integration. "What Seismic has in LiveDocs is very appealing," said Dean Heltemes, Senior Director of Business Architecture, specifically within the Advisor Technology Solutions team.
Ameriprise's continuous investments in technology to automate the creation of personalized presentations keeps them ahead of the competition.
Today 95% of Ameriprise users create personalized presentations with Seismic saving time from creating and personalizing decks on their own. Having that type of automation in a platform like Seismic ensures decks being shared and created are up-to-date and consistent from both a brand and compliance perspective.
Ameriprise's recruiting team automates their first meeting deck with LiveDocs. This allows them to automatically pull in appropriate disclosures and add a layer of personalization by localizing the deck to the candidate. "It's a matter of meeting them where they are and learning what they need," said Spidel Neumann.
Increasing recruiter efficiency with a new follow-up experience
Ameriprise found that sharing content using Seismic and powering follow-ups with LiveSend, left a high-tech impression on candidates. "It's a high-tech experience," said Spidel Neumann. This ability to clearly display the type of technology a candidate could expect to use as an Ameriprise advisor helps drive home their continued investment in innovative solutions. By using a simple link in an email that leads directly to personalized, up-to-date, and compliant content, the friction of sending stale attachments is removed.
"We have integrated LiveSends within the recruiting process so every time recruiters meet with someone or every time they have a phone call, they use LiveSend afterward as a follow-up," explained Spidel Neumann. This follow-up experience also ties into the dynamic content insights users can track in Seismic.
To promote the use of LiveSend as the go-to follow-up experience, Spidel Neumann and her team track usage and activity. "We started publishing quarterly leaderboards to give the recruiters and field leaders the ability to measure activity and make it competitive, because what are sellers if not competitive. We provide the analysis by region and by role to enable field leaders to manage activities that are leading indicators of recruiting results," said Spidel Neumann. This continues to reinforce the importance of using the technology to the advantage of the recruiters.
This advantage leads to increased efficiency since every action recruiters take in Seismic is automatically tracked in their CRM, Salesforce. "We can drive recruiter behavior and increase efficiency by having the follow up via Seismic since it gets written back to the candidate record in Salesforce," noted Spidel Neumann.
A seamless candidate experience
For the recruiting team, staying top of mind with candidates while creating a seamless experience is paramount. In the case of Ameriprise, the Seismic Salesforce integration has helped them drive efficiencies for the recruiter and enhance candidate relationships. "Recruiting is a team effort so transparency into what the candidate received and viewed is critical," said Spidel Neumann. "It also enables them to have a seamless handoff because everyone involved with the candidate can see what's going on."
When a recruiter sends a piece of content to a candidate via Seismic, that interaction is recorded in Salesforce. This type of integration replaces the manual steps recruiters previously took which included recording what content they sent to candidates. This left room for error and in some cases could risk a recruiter missing an interaction. "And then from the recruiter side, they can be making other phone calls or meeting with people versus documenting what they've done from a marketing perspective," explained Spidel Neumann.
The integrated marketing picture within Salesforce is a really nice snapshot of what the candidates are receiving."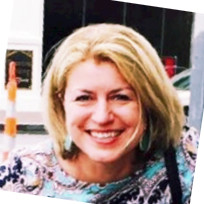 Sandy Spidel Neumann
Vice President, Advisor Recruiting and Financial Institution Marketing
It gives everyone involved with the candidate visibility into the content they've received and interactions they've previously had.
"It just makes for a much more compelling candidate experience," said Spidel Neumann.
Storytelling with interactive content
Ameriprise is home to the fastest-achieving advisors. As a way to showcase the success of their advisors, Ameriprise creates turbo grower stories. To amplify their stories and bring them to life, Ameriprise has begun to turn these stories into interactive content through Seismic's technology.
As Spidel Neumann explains, they can use the interactive MicroApps to share these stories in a new way with advisor candidates. The MicroApps allow them to share the stories alongside video content and interactive elements. "We can send candidates highly relevant examples that really come to life with videos and embedded articles. And again, it's a more engaging way to showcase the value we provide for our advisors," said Spidel Neumann.
The advantage of sharing these stories in an interactive setting gives Ameriprise the ability to make their content stand out among competitors. "Instead of just sending candidates a link to a tech demo, having something that's interactive and demonstrates our technical capabilities, it just evokes high-tech," said Spidel Neumann.
In our case, the idea that we could measure return on investment at each step of the process was really important to us."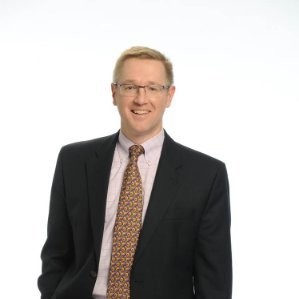 Mike Greene
Senior Vice President Advisor Business Development and Financial Planning
The Result
Finding a partner in a vendor
To implement the right Seismic solutions and identify key areas that would allow Ameriprise Financial to continue to stand out in its space, a partnership was formed. "There was something in the way that Seismic approached our business in that they really listened to what our business problem was and then came back with answers that were directly relevant," added Mike Greene, Senior Vice President Advisor Business Development and Financial Planning. "In our case, the idea that we could measure return on investment at each step of the process was really important to us."
After rolling out presentation automation, Ameriprise leveraged Seismic technology to create innovative solutions for the advisor recruiting team as a way to stand out and create a sleek, personalized experience for candidates.
"I see Seismic as more of a personalized layer that enables frequent touchpoints and keeps the recruiter top of mind," said Spidel Neumann.
This helps Ameriprise differentiate themselves against the competition and ultimately remain the right firm for the right advisor. Today Ameriprise sees nearly 100% quarterly active usage in Seismic and the partnership continues to grow.
Spidel Neumann added, "Does Seismic deliver efficiencies and provide version control across all our recruiting collateral because when users log in, they only can get the current version? Definitely yes and it makes our candidate experience that much richer. But it's the partnership at the end of the day that really warms my heart."