The challenge
How to empower sales with targeted customers content quickly
Illumina provides a wide variety of complex genetic testing to a number of life science and government verticals, so getting the message right for each audience is of paramount importance. Their sales team was struggling to find the most relevant and up-to-date messaging and content for every product, market, and sales stage. On top of this, the sales team had to navigate dozens of content repositories to find this content, making the use of marketing content much more difficult.
The solution
An integrated single source of truth to streamline discovery
Seismic integrated with SAP PLM, Box and Salesforce.com to create one "source of truth" for Illumina with up-to-date, on-brand and compliant content. By working with marketing and sales to clean up processes, Illumina's drove incredibly strong adoption to their new content management solution through Seismic, internally called ICE. Sales averages 16,000 activities in ICE per week, more than tripled from a year ago.
Seismic is always on the cutting edge. They're looking and being thought leaders in the space. I find that they always come to the client and offer new solutions and features because they evolve their solution around what the client really needs."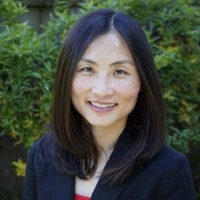 Susan Felke
Associate Director, Commercial Enablement
Results
Increased time savings and content usage
The use of marketing content by salespeople increased six times by using Seismic compared to their previous technology. Sales reps now have on-brand and regulatory approved content ensuring targeted messaging for every meeting.
More than 8,000 files all reside in one place, replacing dozens of repositories. Reps have saved an estimated 6,650+ hours (annually) time previously spent searching for and manually assembling slide decks, product info, and cost estimates by using Seismic LiveDocs technology.