The Challenge
Lack of content visibility and control
Nintex makes it fast and easy for companies to manage, automate and optimize their business processes to drive better business outcomes. Their automation software helps their customers achieve results in a drag-and-drop, no-code way. The enablement team at Nintex works cross-functionally with every different department to optimize seller productivity and their buyer's experience.
"Within the enablement program we specifically focus on three pillars; sales effectiveness, sales efficiency, and people development," said Aaron Adsit, Sales Enablement Director at Nintex. "We leverage a variety of different tools under the efficiency bucket to maximize our sellers' ability to knock on as many virtual doors as possible. Our continued training and enablement programs are to assist sellers, so as soon as the virtual door opens, they know what to do."
Before Seismic, Nintex had built its content repository from scratch. When they began scaling their enablement program, they outgrew their solution and needed to find a tool that would help them address the challenges they were running into.
"One of the biggest challenges with Sharepoint was a lack of visibility. As soon as a seller downloaded a piece of content, the visibility was gone. From the enablement to the marketing side, we didn't really know what reps were using where or who they were using it with," said Adsit.
Along with needing visibility into the performance and usage of their content, Nintex wanted to be able to make content recommendations to their sellers based on the journey of their buyers. "The biggest challenge previously was that reps were reactive. They would be in an opportunity and need something to share with their buyer. Then they would ask, how do I find what I need? We wanted to solve that as quickly as possible. That was a problem we were trying to solve," explained Adsit. If the content was served up right when the seller needed it, they knew they could improve the efficiency of their sellers by saving them the time they spent searching for the right piece of content.
The Solution
Finding the key ingredients
Nintex chose to partner with Seismic because of three key ingredients that would help drive their enablement pillars. For Nintex, Seismic was integrative, prescriptive, and dynamic.
Nintex needed a sales enablement system that had the ability to integrate with their existing technology stack including Salesforce, Outreach, and LevelJump. Through the Salesforce integration, they can offer up prescriptive content from within Seismic to their sellers in real-time. With Seismic they can also manage content and analytics dynamically, giving different user groups the ability to drill down into the data they care about most, analyze and take action on it.
Adsit also attributed their experience during the sales process as a deciding factor to partner with Seismic.
The culture and how Seismic conducted themselves mattered to us. You want to be a customer with a company that you feel like you're a partner with, and Seismic is that partner for us."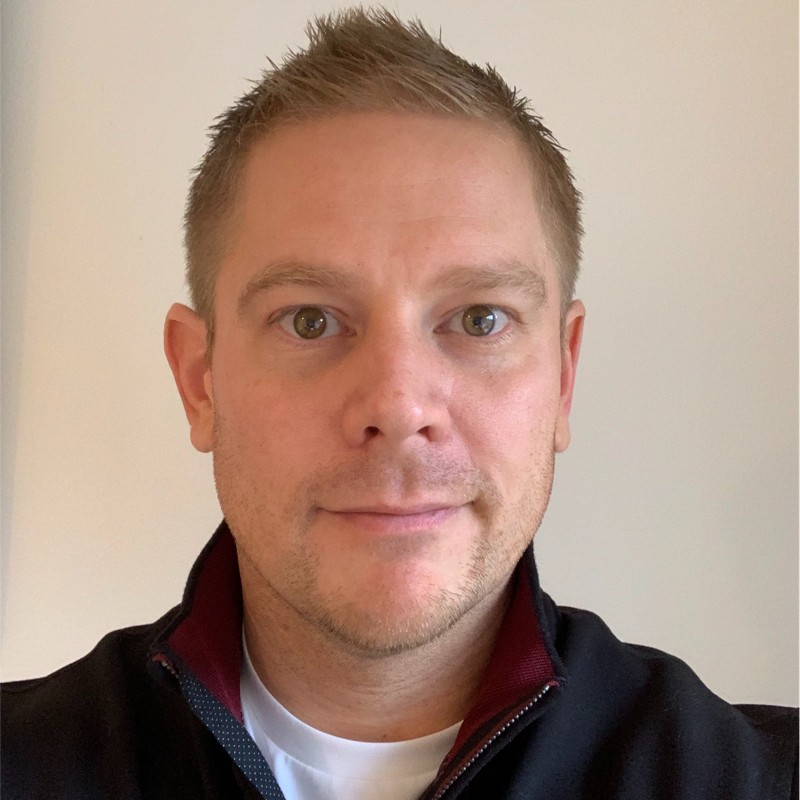 Aaron Adsit
Sales Enablement Director
The making of The Hub
Nintex quickly incorporated the breadth of Seismic's enablement capabilities in the daily lives of their teams. They began by leveraging Seismic for all communications to sellers. "Seismic is the backbone of where we store seller training information, content, and links to assets. It's our communication hub," said Adsit. "From our sales organization, all quota-carrying sales reps globally, including our Americas, EMEA, and APAC regions, leverage Seismic."
Nintex makes it easy for salespeople to find just-in-time training materials with the LevelJump integration. This is particularly important for the enablement team because LevelJump is a coaching, training, and go-to-market readiness program platform. "We link a lot from LevelJump to Seismic. Seismic is really our sales portal, it's not just a content repository. It's somewhere that we want to direct our sellers for any type of learning information," explained Adsit. Through the power of integration, they're able to do just that.
Now Nintex is seeing their sellers leverage Seismic as a one-stop portal because it's easy to find and access. "That efficiency saves reps so much time to be able to meet with more customers, close more deals, make more money, and hit quota faster," said Adsit. Through a combination of factors such as ease of access, ease of use, sales efficiency gains, and customer engagement improvements, Nintex has witnessed 100% quarterly active users among its sales teams. Everyone is using Seismic.
"It's been absolutely pivotal to have that type of visibility and centralized repository to store the information that we're trying to enable our sellers on," said Adsit.
Addressing the buyer journey
For Nintex, it's key to have Seismic deeply integrated with Salesforce. It allows the enablement team to provide the prescriptive content recommendations they were dreaming of giving their sellers. "The Salesforce integration is hands down one of the best features that Seismic offers. The ability to match assets to fields within Salesforce makes it really easy for reps to find information," explained Adsit.
With the Seismic-Salesforce integration, the best content assets surface directly to sellers within Salesforce. Depending on the opportunity, sellers can see all the different assets associated with that deal stage. The integration allows Seismic to surface the right content for the right moment in the buyer's journey, instantly.
By providing sellers the right pieces of content during pivotal deal stages, Nintex has a stronger hold on addressing the journey of their buyers. "The Seismic-Salesforce integration allows us to provide relevant content to the right buyer at the right part of the buyer experience. And the keyword there is the buyer experience," said Adsit. "Seismic allows us to surface up the information that is relevant at the right time."
Improving seller ramp time
Through the use of Seismic, the enablement team at Nintex has the power to quickly update messaging and content. With everything hosted in one place, scaling to meet the demands of new hires is easier.
When new hires on the sales team are consuming training materials and familiarizing themselves with their tools, Seismic is one they are able to understand quickly.
Since Seismic surfaces within Salesforce, our reps can understand the Seismic platform in 30 minutes. That's a great benefit of the platform. It really helps get reps up to speed quickly."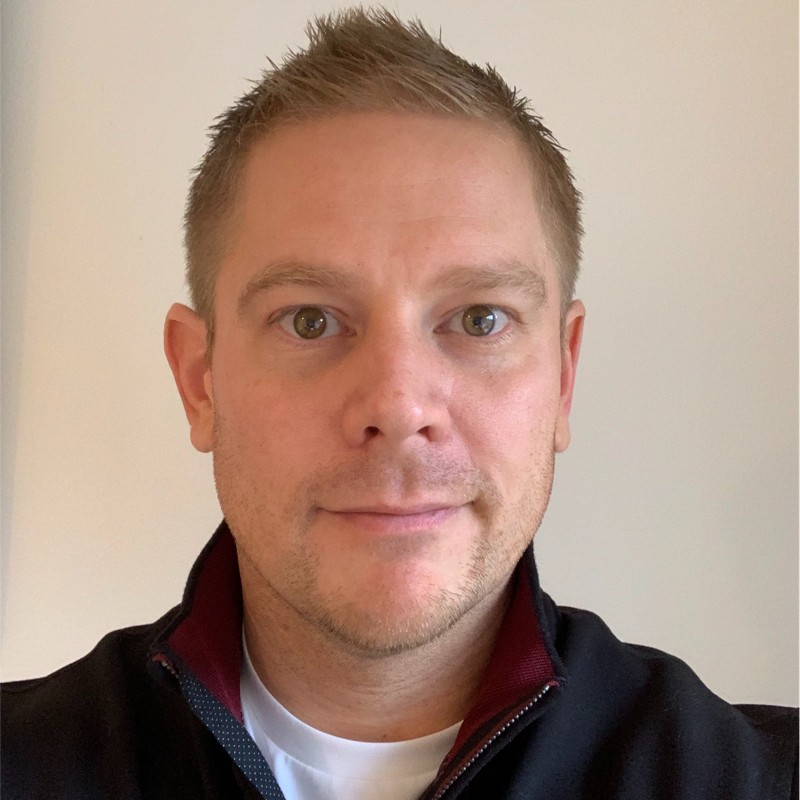 Aaron Adsit
Sales Enablement Director
The common feedback the enablement team hears from new hires is how easy it is to find the information they need. "Wow, it's so easy to find this information. In one sentence, from an enablement stance, that's the answer we like to hear. They were able to find the right information at the right time to send to the right buyer," explained Adsit.
The ability to find information quickly while also being proactively handed content tied to the specific deal stage of a buyer has had a significant impact on Nintex sellers. "Time saved in a reps' world is everything," said Adsit. While new hires are ramping significantly faster than before Seismic, sellers who have been with the company for years are also seeing efficiency gains.
"Seismic touches both types of sellers, the seller that's been here for five years and just needs to search for something real quick and the seller that's on day two, that is like all right, how do I find what I need. It's tough to have a platform that can help with both of those types of reps, but Seismic does that well," explained Adsit. Today Adsit can tell how long a seller has worked at Nintex just by the number of bookmarks they have saved to their browser. The newer hires are leveraging Seismic as their resource portal and one-stop-shop for everything they need and ditching the 50 or more bookmarks.
The Results
Increasing efficiency and collaboration
One of the key measurements of success for the enablement team was seeing high adoption of the Seismic platform. By integrating Seismic with key tools in their tech stack and centralizing content management, they've been able to maintain 100% adoption on a quarterly basis. "From the enablement stance, Seismic's a must-have, not a nice to have," said Adsit.
Nintex has also seen the effects of Seismic on different teams through the adoption of Seismic's Workspace feature. Workspace allows teams to collaborate on content directly inside Seismic and gives them the ability to share the content externally with customers through LiveSend. "We're starting to see more collaboration between teams, from customer success to account executives. This is leading to additional benefits as well because we're able to have clearer communication with our customers," explained Adsit.
Nintex has been able to realize its goal of offering prescriptive content to their sellers as those assets relate to their defined deal stages with Seismic's Salesforce integration. This has significantly cut down the amount of time Nintex sellers spend searching for the right piece of content on their own. "The number one benefit for the seller is time savings for finding relevant assets throughout the customer journey," said Adsit. Nintex continues to partner deeply with Seismic as Seismic helps support the enablement team's three pillars; sales effectiveness, sales efficiency, and people development.
"When I joined Nintex, I wanted to accomplish three goals: deepen the partnership between sales and marketing, administer more sales plays through our existing tech stack, and measure the impact and effectiveness of our sales content. Seismic helps us to do all three," said Dustin Grosse, Chief Marketing and Strategy Officer, Nintex. "More importantly, our work with Seismic has helped us achieve our revenue goals and deliver higher rates of customer satisfaction. We're proud to have Seismic on our side as we continue driving our enablement journey forward."
Today Nintex sellers are more effective and efficient now that content is easier to find and at times, presented directly to them so they no longer have to spend valuable time searching. Nintex continues to add more teams across their organization to Seismic, which has become their hub for content, communications, and people development. Bringing together their three enablement pillars under a singular solution.