The Challenge
Managing content at scale and supporting seller growth
Salesloft is a rapidly growing software company that supports sellers and sales teams through a Modern Revenue Workspace, allowing sellers to engage with more buyers. The platform is designed to streamline workflows for both pre and post-sales organizations.
Before Seismic, content and critical company information lived in many different places, multiple Google drives, and pages that hosted an appendix of content. "There wasn't one consolidated place. We didn't have any other tools in place to really comprehensively manage a lot of the content," Brad Ansley, Salesloft's Director of Engagement Strategy shared.
One major pain point was keeping content up to date. It became a manual process and hindered the onboarding of new sales reps who had no visibility into the last time a piece of content was updated. "The ripple effect of having that much content was just so large. Yes, content was the root issue. But arguably, this would make it really difficult to successfully onboard new hires as they didn't know what content was the most accurate or what content they should be looking at," said Sarah Norton, Customer Enablement Manager at Salesloft.
As Salesloft grows, the number of resources, the number of products they have, and the number of reps coming on board increases. They needed to find a solution to consolidate and standardize resources, content, and onboarding to support their hyper-growth and train sellers on new messaging post rebrand.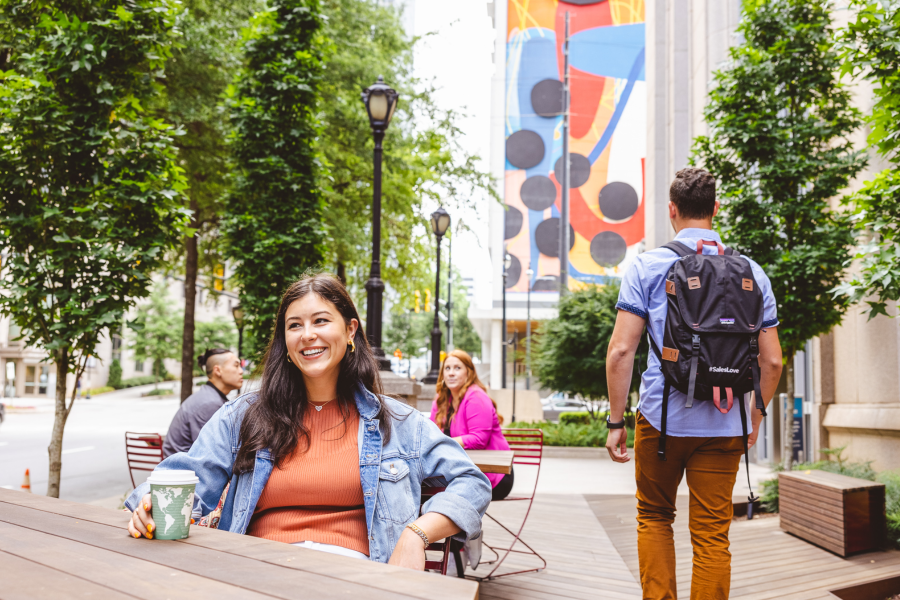 The Solution
Finding a home for content
Salesloft's marketing, product marketing, and enablement teams build content and resources for new product launches, industry-specific information, and high-value assets to insert into the conversations customer-facing teams are having. The storage of content is incredibly important to ensure customer-facing teams have what they need the moment they need it. "Seismic gives us a really easy to use, easy to find, easy to categorize place to house all that information," said Ansley.
Through Seismic, Salesloft content has a layer of properties noting when content was last updated and the best use case for it. Customer-facing teams have an added advantage from sending content using Seismic through the granular analytics that informs them about how a customer or prospect is interacting with the shared content. "As a seller, you're in the dark a lot of the time. Getting to the truth with buyers can often be a challenge and most times when you're sending over pricing information and content, you never really know if they are looking at that information or what specifically they are looking at within the content. Seismic gives you complete visibility into what your buyers are doing with your content and what specifically they care about," said Hunter Harbin, Salesloft Account Executive.
Seismic gives you complete visibility into what your buyers are doing with your content and what specifically they care about."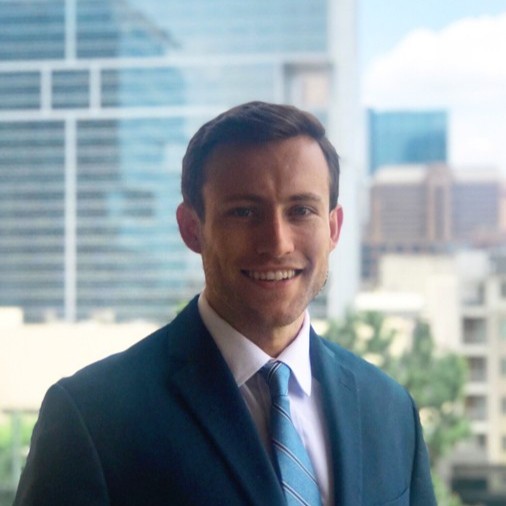 Hunter Harbin
Account Executive
With a new home for content, Salesloft can help their sellers spend more time focusing on executing and give them peace of mind that the content they need is just a click away.
Modern Revenue Workspace
Salesloft is focused on supporting sellers through a Modern Revenue Workspace and this includes supporting their own sales team. The goal is to keep the seller focused on the customer and help them manage their tasks in one place. But with many different tools, it can become challenging to help sellers execute in one location. Salesloft sellers rely on their own technology, Salesloft, to support their engagement with buyers.
"By taking all the capabilities we get out of Seismic and surfacing content directly inside of Salesloft, where they're living and executing on a day-to-day basis, that's the vision of the Modern Revenue Workspace. It's bringing all these different tools together that are extremely valuable and necessary to help reps focus on doing their job in one place," said Ansley.
Using Salesloft as the receiving point for all information is critical for them. By integrating Salesloft and Seismic, sellers can easily pull the right content directly into their communications with buyers without having to leave their workflow. And it's easy for admins to prescribe the right content for more standardized plays that run on a regular basis. "That saves sellers so much jumping around and so much time. It also allows us to more accurately measure what's working and what's not," said Ansley.
A strong workspace supporting sellers allows Salesloft to lean into helping customer-facing teams stay on message while promoting enhanced collaboration across sales and customer success.
Certified on the new messaging
As Salesloft grows, they continue to evolve their brand and messaging. In the past year, they launched a rebrand with updated messaging and needed to ensure that teams understood and could deliver the new value. "We were intentional about certifying everyone on the new message and everything that it changed," said Ansley.
Through Lessonly, Salesloft created a new messaging certification program and enrolled their customer-facing teams. To help drive certification completions, Salesloft organized a pitch delivering contest and gamified the experience. The Lessonly platform also gives sales leadership an easy, simplified place to grade and score team members. "In a relatively short time period, over 85 to 90 percent of our customer-facing team has gone through that process and practiced their new messaging through Lessonly," said Ansley.
Along with new certification programs, Salesloft leverages Lessonly training for onboarding new sellers and helping new hires ramp up with key assignments and checkpoints.
Helping new hires ramp-up
At Salesloft, they prioritize using their own product as best as they possibly can. This partly involves setting new sellers up for success by helping them understand where to go to get their questions answered. A default answer to certain questions has become have you checked Seismic yet?
The people who benefit the most from Seismic are the people who are just starting at Salesloft.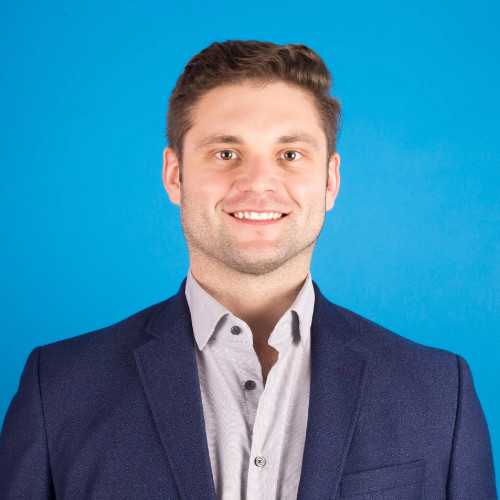 Brad Ansley
Director of Engagement Strategy
"The people who benefit the most from Seismic are the people who are just starting at Salesloft. We're growing fast. We're hiring for a lot of roles and the reduction in ramp time for someone who can come in and have a very easy to understand, easy to sift through and search repository of all of our content, has been tremendously beneficial for new hires," said Ansley.
As for sellers, they are noticing the difference with Seismic and Lessonly as a key piece in their onboarding success. "The product is so easy, there wasn't any ramp that I needed to do. It is pretty straightforward to use," said Harbin.
Customer-facing teams enhance collaboration
Salesloft enables and supports their consultants tasked with the post-sale onboarding of customers through Seismic. With the Salesloft and Seismic integration, consultants have access to share important content like templated decks to guide customer calls. Since sellers have access to post-sale content in Seismic, they have a better view of what the customer journey looks like past the sale. "One of the things that I think is really cool is our sales team is able to give a better preview of what that onboarding process looks. The collaboration between the teams and laying out for prospective customers what their journey is going to look like has been really valuable," said Ansley.
Seismic helps me hit my numbers, it helps me understand my buyers and it keeps me in the loop on what exactly they care about. It makes my life easier as a seller.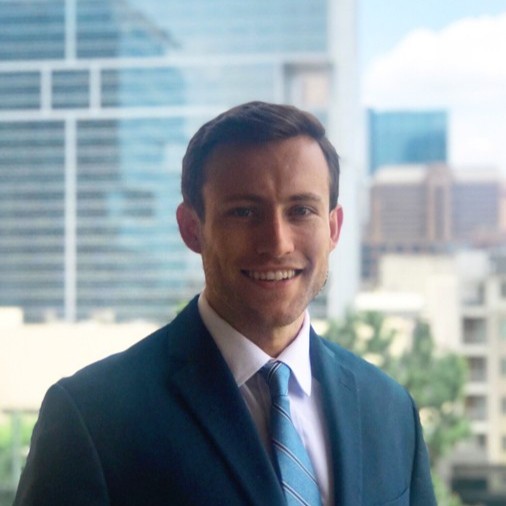 Hunter Harbin
Account Executive
The enhanced visibility of content has led to more collaboration between the pre and post-sale teams as they work together to set expectations for the customer and their journey. "We don't want the message that the customer has been hearing about what their life with Salesloft is going to be like, to be completely different than their experience with consulting services," said Norton.
As Salesloft continues to scale they are seeing more opportunities to collaborate across teams.
The Results
Higher win rates
Salesloft has consolidated their customer-facing content in Seismic, set up the necessary integrations to make workflows streamlined, and reinforced new education and training through Lessonly. This has helped them support the ramp of new hires and continue to help sellers execute at their full potential.
In a recent analysis, Salesloft found that sellers using content in Seismic had a higher win rate than sellers who didn't. "What we found is that in deals where Seismic content was leveraged, there was a 35 percent higher likelihood of that deal closing against the deals that Seismic was not leveraged. That was a really eye-opening stat when we did the analysis," explained Ansley.
This has helped Salesloft validate that if the content is curated, easily available, ready to use, and ready to add value throughout the sales process, sellers have the opportunity to close deals at a higher rate.
Salesloft can manage their content at scale, provide a consistent experience to their teams while supporting the needs of their sellers and impact the business along the way.