The challenge
Time consuming custom presentations and out of date materials impacting client experience
Every rep in Synchrony's sales force was spending at least a full day each week creating custom presentations. Using static data crippled productivity, as reports would often be outdated in just a few days. Sales needed a better way to ensure quick access to compliant and on-brand materials to focus more time on meeting with prospects.
The solution
Automatically personalized materials right where reps work
Synchrony's reps now easily generate and access sales materials on their iPads, using opportunity and contact records in Salesforce, to deliver personalized content to prospects every time.
Seismic is a powerful tool to create value to my providers. Having current info and so many details help empower me to increase applications and usage."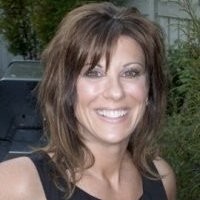 Sheryl Repasky
Practice Development Manager
Results
Increased seller productivity and effectiveness for higher quality client experiences
Sales has increased its productivity to the equivalent of hiring 15% more reps, meaning 35% more time selling in the field.