SEISMIC + WEBEX BY CISCO
Empower revenue teams with Seismic for Meetings
Seismic for Meetings empowers revenue teams to effectively engage with prospects and customers with insights that drive impact at every stage of a meeting cycle.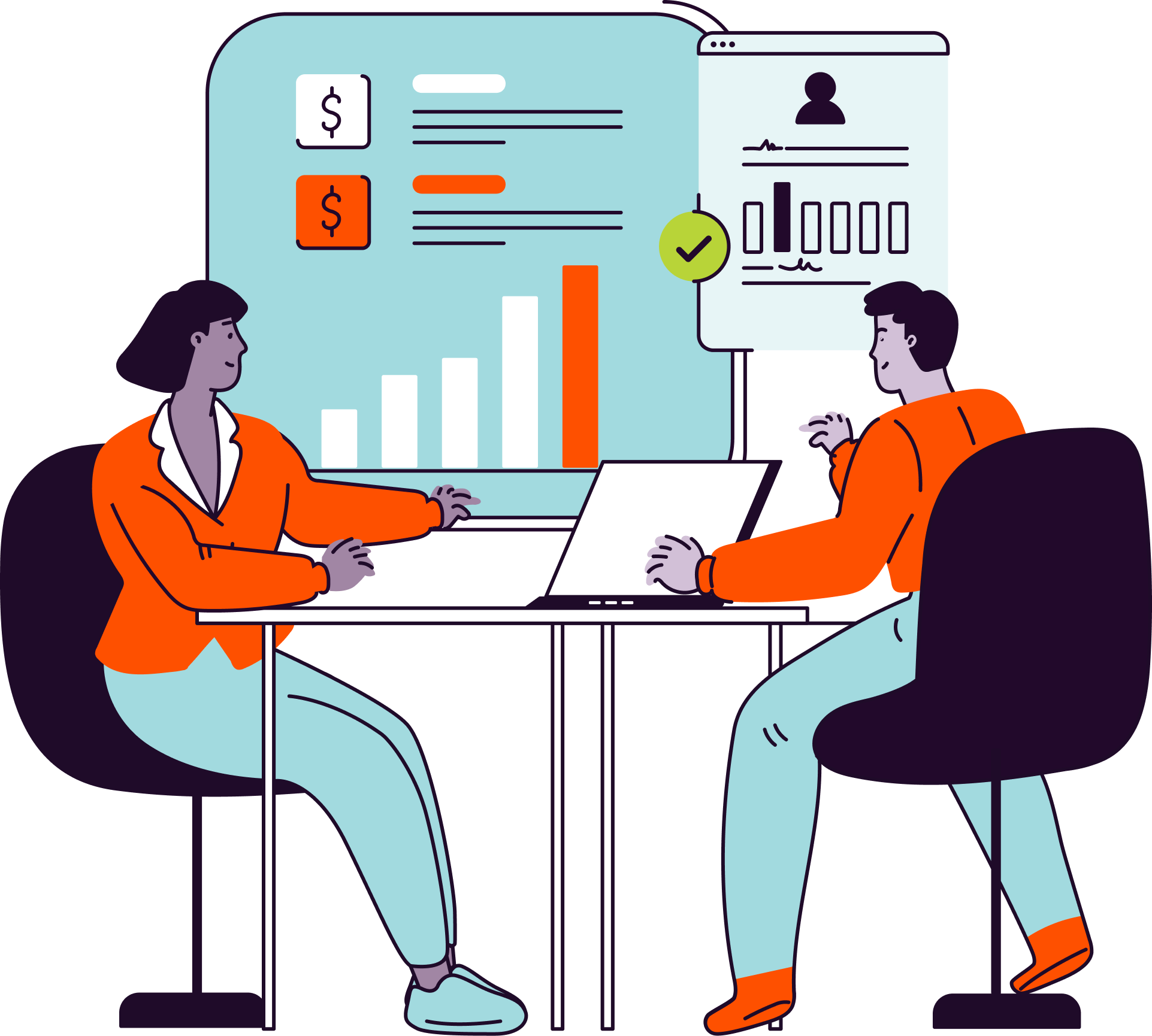 Seismic + Webex by Cisco integration benefits
Present Seismic content directly in Webex
Sales saves time with a single destination to present content in client meetings​.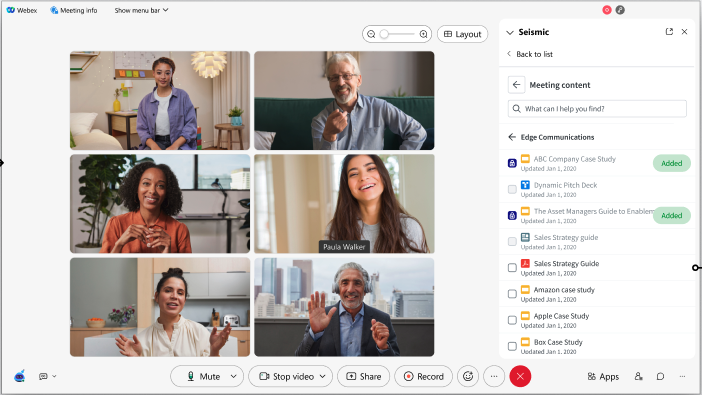 AI-powered action items and next steps
Review topics, buyer questions, and other valuable dialogue data. Quickly follow-up on all deliverables and action items.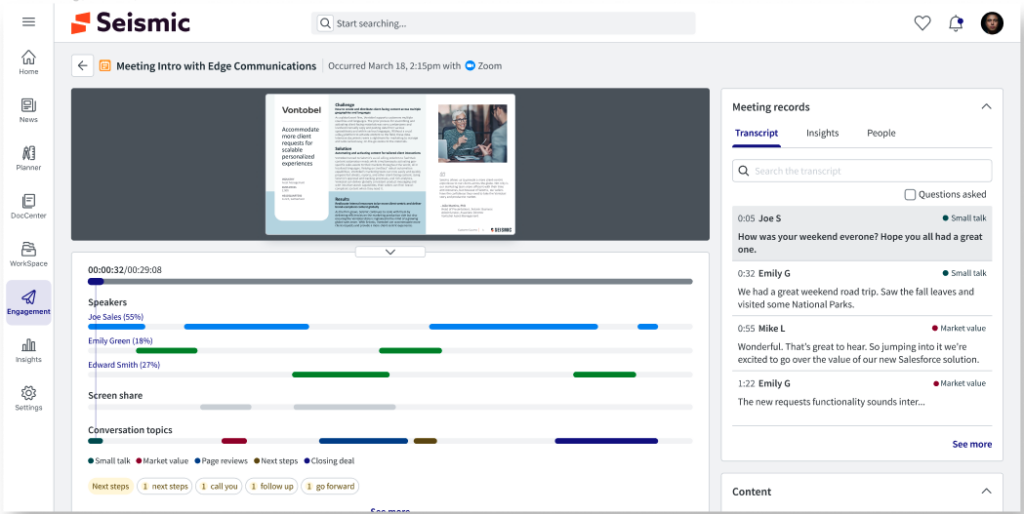 Conversational intelligence stregthens enablement
Enablement gains visibility into their efforts by tracking the effectiveness of content, training sessions, and programs.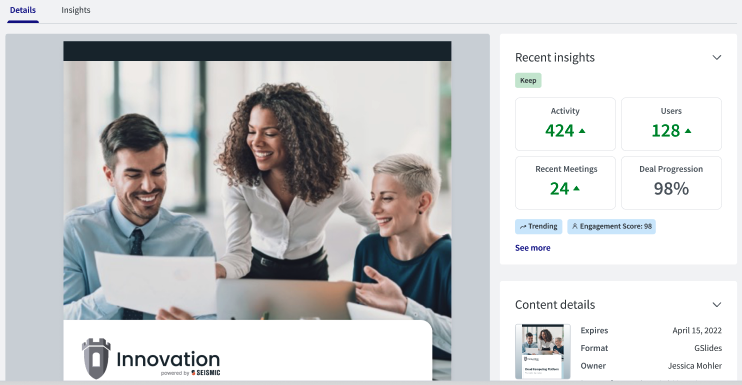 Install the Seismic for Webex by Cisco app in Seismic
Access the distribution link for the Seismic for Webex by Cisco app on the Seismic developer portal.
When the Seismic login window displays, enter your Seismic administrator credentials.
Perform one of the following:

When you are logged in to multiple tenants, select your tenant and then select Install.
When you are logged in to a single tenant, the app installs. Continue with the next step.

When the Webex is requesting permission to access Seismic window displays, select Allow.
Synchronize Meetings
Select the Configuration tab
In the Get Started section, select Authenticate.
When a Webex login window displays, enter your Webex administrator credentials to complete the authentication.
On the confirmation window that displays, select Allow. The Authenticate button changes to the Disconnect button.
Turn on the toggle to enable the app. The data transfer begins.