75 Sales Training Course Ideas
It's time to reimagine your sales training program. Get 75 sales training course ideas that you can implement with your sales team today!
Get the Resource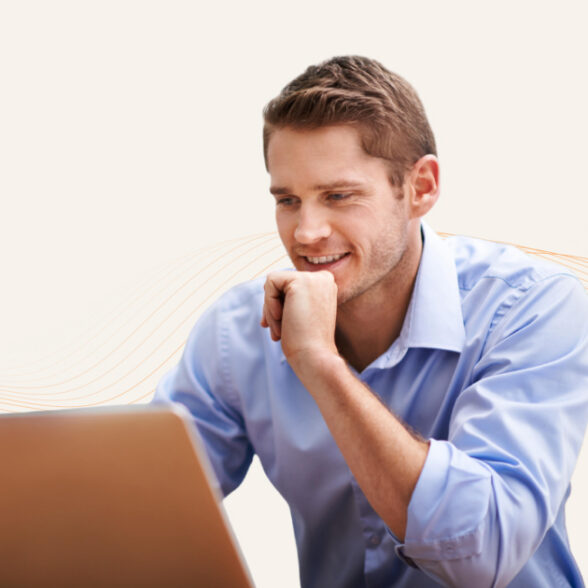 B2B sales is quickly evolving and it's tougher than ever for sales reps to hit their quotas. To be successful, sellers need people skills, tenacity, organization, and many other skills. If you are bringing on new sellers, trying to improve the productivity of current teammates, or even offering refresher training to seasoned reps, you need sales training courses.
The importance of sales training
The quality of your organization's sales team can be the difference between high performance and slow growth. Still, it's unrealistic to expect the members of your sales team to gather all of the knowledge required themselves. You also can't count on them having inherent skills that make them an outstanding seller right from the start. All of these skills require time and practice. That's why sales training is so important. Training is necessary for new and experienced sellers to develop the skills and knowledge that are relevant to your organization's best practices, products, buyers, and processes.
Course ideas to include in your sales training programs
Depending on your industry, company type, and other factors, you should offer several sales training courses to your reps. While you're the only one who can know the best sales training program for your employees, here are a few ideas of what you could include in your sales training programs.
Sales 101
Sales 101 is the backbone of sales training courses for beginners. With it, you can teach your sales employees all of the basic building blocks of information regarding the sales process, philosophies, and timeless tactics. Sales 101 can also include newer information or things that are more relevant to your specific company — whatever information they need to understand the rest of the sales training course.
Soft skills
Every seller has to use a number of different soft skills on a daily basis. These core skills include things like critical thinking, problem solving, communication, organization and much more.
Virtual selling
Sales employees also need to know about the processes and technologies they'll need to use to connect with customers remotely. This is known as virtual selling, and it increases the likelihood that a sale will succeed by building a relationship with the customer via both synchronous and asynchronous communication.
Buyer personas
Buyer personas are vital for B2C and B2B sales training programs, as sellers must know their target audience and gather as much detailed data on their buyer as possible. This data can be spliced together to make one fictional representative of the "perfect customer."
Products and services
Lastly, a sales team member can't do their job and sell your products or services if they don't understand them. Include everything they need to know about your products and services in your training program, or they might end up with a misunderstanding. If this happens, they could mislead a customer when making the sale and have the customer expecting something different than what they'll be receiving.
Empower sales teams to outperform
Streamline enablement, ramp sellers faster, and deliver coaching at scale with Seismic.
The advantages of delivering sales training courses online
There are many different types of sales training programs, so it's important for your organization to develop a training plan that works for your needs. And as more companies have embraced a remote or hybrid workforce, they've turned to providing sales training courses online. Here are some reasons why this is one of the best sales training methods for many organizations.
Provides flexibility
Even if you have the most innovative sales training techniques, it won't matter if your sales teams can't easily access training content. By offering your sales training programs online, your sales team has a much more flexible way to receive the training they need.
Online sales training courses, when done right, are the best in terms of accessibility. That's because reps can access digital training courses whenever and wherever they need them. Online availability also means sellers can take less time out of their work day to seek answers when they need them, as the information will be readily available.
Delivers consistent training
While having a veteran employee or sales manager train other sales members can be an excellent way to build employee rapport and personal connections, it's often inconvenient and inconsistent. Designated trainers have to take time out of their schedules to prepare and deliver training courses, which slows down the sales process and ultimately costs the company money.
On top of that, no two training sessions can be the same, especially if different people run them. This can lead to anything from minor discrepancies to significant training differences, and this lack of consistency can lead to inconsistency in your sales processes. But, with online training programs, you provide the same material to all sales team members. Since they're all learning based on the same content, the differences in how they work will decrease drastically.
Increases engagement
Another issue with in-person sales training courses is that not everybody will be able to attend, and they may struggle to pay attention if they do. Many people learn and retain information better if they can choose when they reference the information and access it as needed. Online sales training programs are accessible for your sellers at any time, so they can go over the materials and brush up on the information whenever they want or need to. It also means they can complete or revisit training materials at their own pace, which can also improve engagement and knowledge retention.
Promotes a culture of ongoing learning
Since training courses are so easily accessible, they also encourage your sales employees to continue learning throughout their careers. They can use the readily available training material to brush up on their knowledge and sharpen their skills routinely and stay up-to-date on all best practices.
While all new hires will need training to familiarize themselves with your business, best practices, products, and consumers, the need for this training doesn't just disappear after that. Your company, products, customers, and practices are ever-evolving, so your sales team needs ongoing training in order to keep up.
Includes tracking, data, and insights
One of the best parts of online training is the ease of data tracking regarding your employees' training. Online sales training software tracks which employees excel in certain areas, and which need a bit more practice. You can also see when sales reps access, complete, or revisit content as well as a lot of other valuable insights.
Tips for creating the best sales training courses
While online training courses are a great way to provide all of your reps with consistent training and resources, you still need to make sure that you provide the best sales training possible.. Here are a few ways to create the best online sales courses.
Microlearning
When forced to handle large amounts of training material or read excessively long blocks of text at once, the average person will struggle to pay attention. Microlearning breaks up these big chunks of training into smaller, easier-to-handle segments. This also makes it easier to fit in a quick sales training session here and there when sellers have a bit of down time.
Focus on one skill or topics at a time
One of the quickest ways to confuse a seller is throwing too many topics at them simultaneously. People struggle to keep track of what you're trying to teach them when jumping rapidly from one subject to the next. The best sales training courses only focus on one skill or area of knowledge at a time. This makes the training easier to understand and retain.
Include opportunities for interaction
The best sales training is also interactive. So, give your sales reps a chance to participate and get involved in their own learning and skill-building. You can do this by including quizzes to test your reps' knowledge or by recording a role-play scenario where they're on the phone with a buyer or customer.
How to become the best sales training company possible
It's important to note that the best sales training companies never stop training. No matter how perfect and impactful your sales training courses are, there's always room for improvement and updates. After all, your sales employees will need consistent, routine training throughout their entire careers.

That's why we put together a list of 75 free sales training course ideas that any organization can use. Our sales training courses focus on important areas from perfecting a sales pitch to improving key negotiation skills. If you're ready to improve the delivery of your team's sales training courses, Seismic is here to help. Our sales training software makes it easy to create and deliver engaging sales training courses that ramp new reps quickly, hone essential skills, and keep sellers up-to-date with important changes. Click here to get a demo and learn more.
Related resources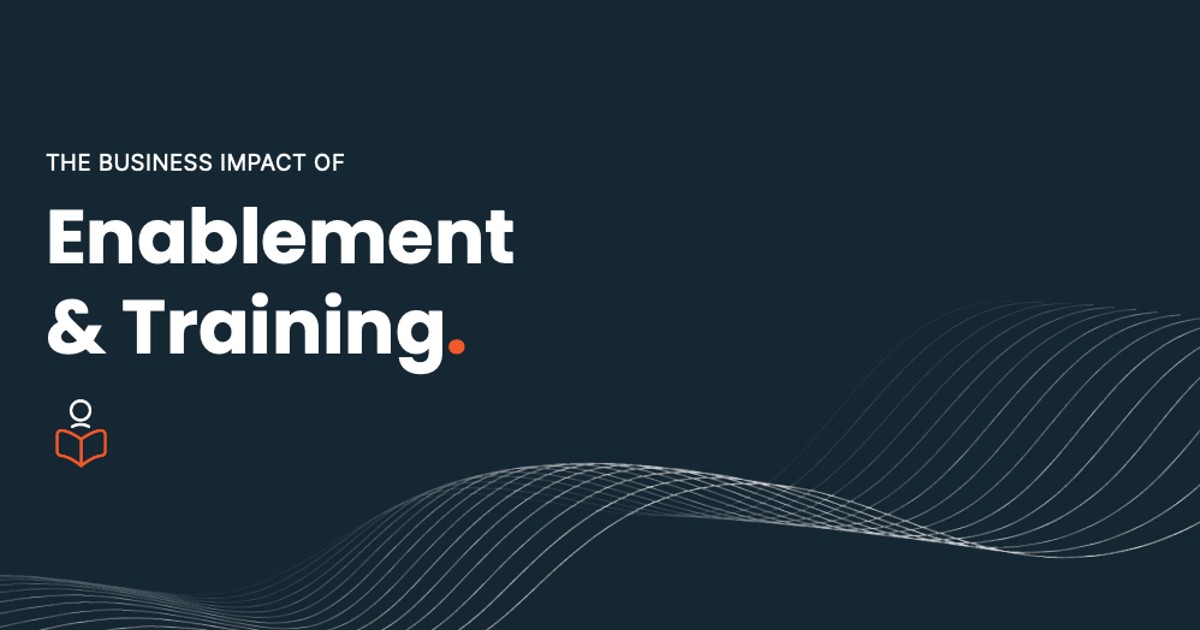 The Business Impact of Sales Enablement and Training ebook
Sales teams need ongoing training, coaching, and enablement to practice and improve sales skills. Click to learn more.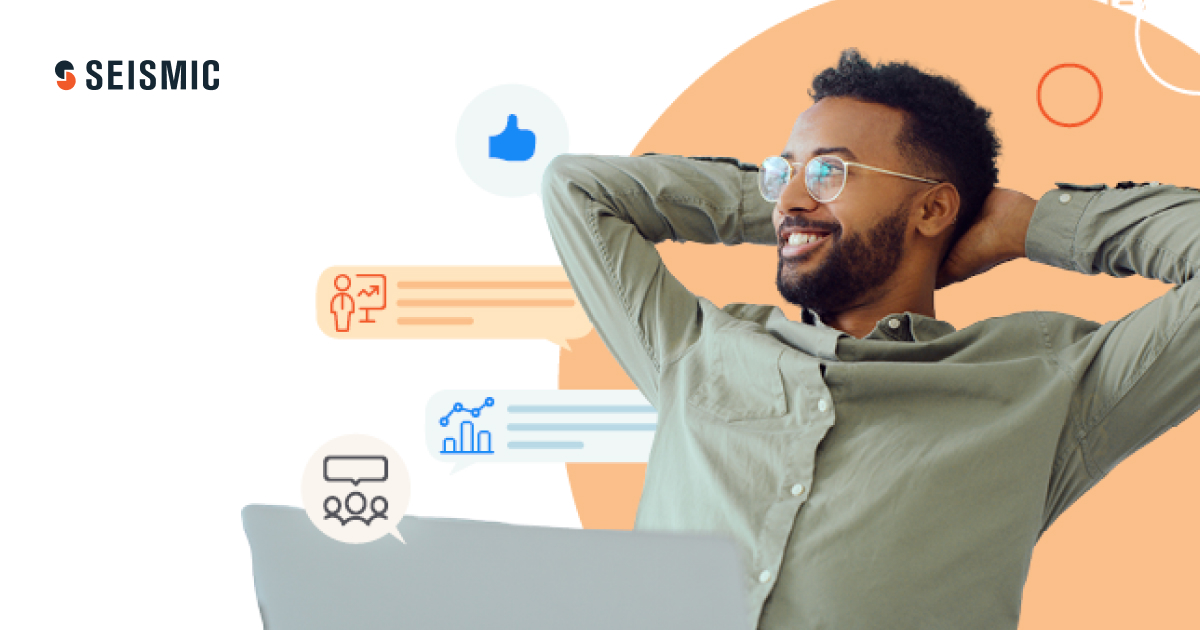 Riding the Next Wave of Enablement: The Ultimate Guide
A lot that goes into making enablement—and sellers—a success. Our ultimate guide breaks down what you need to win.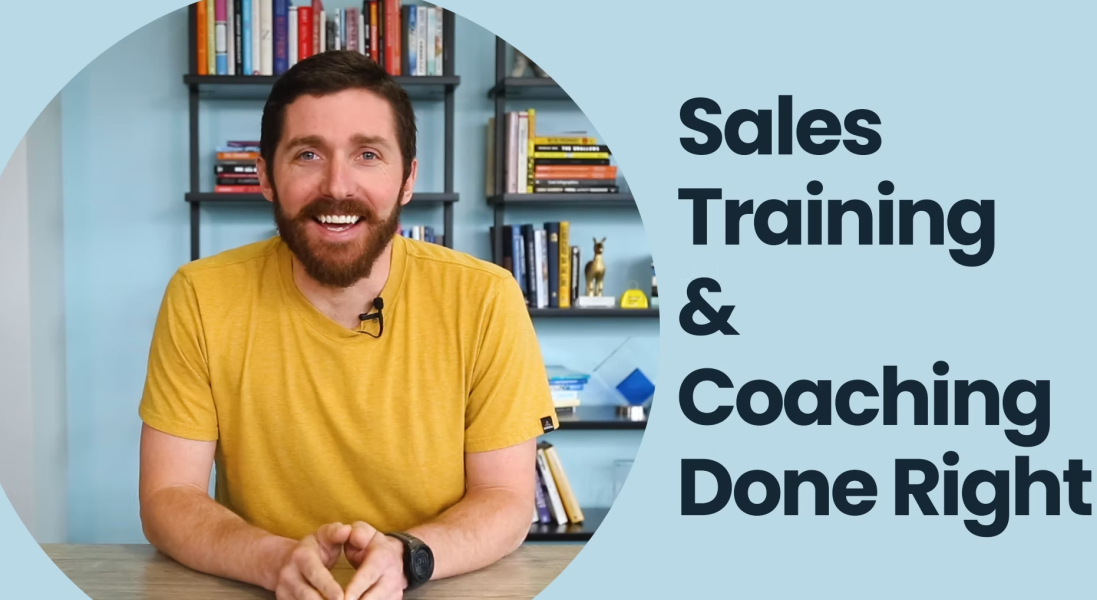 Sales Training & Coaching Done Right
Deliver consistent, measurable coaching at scale so sellers get the feedback they need to close bigger deals faster.