Quickly and confidently connect with customers-to-be
Spark sales-ready conversations
Easily develop real-life connections with buyers across social media, SMS, and email, driving 65% more revenue for new reps.
Stand out from the masses
Capture and keep attention with immersive experiences, wow-ing prospects for 35% more leads in your pipeline.
Speed up sales cycles
Move deals forward 12 days faster with relevant, personalized content for each stage of the sales cycle.
See Seismic's buyer engagement features in action
Connect
Foster sales-ready relationships and build rapport at scale via social media, email, and SMS.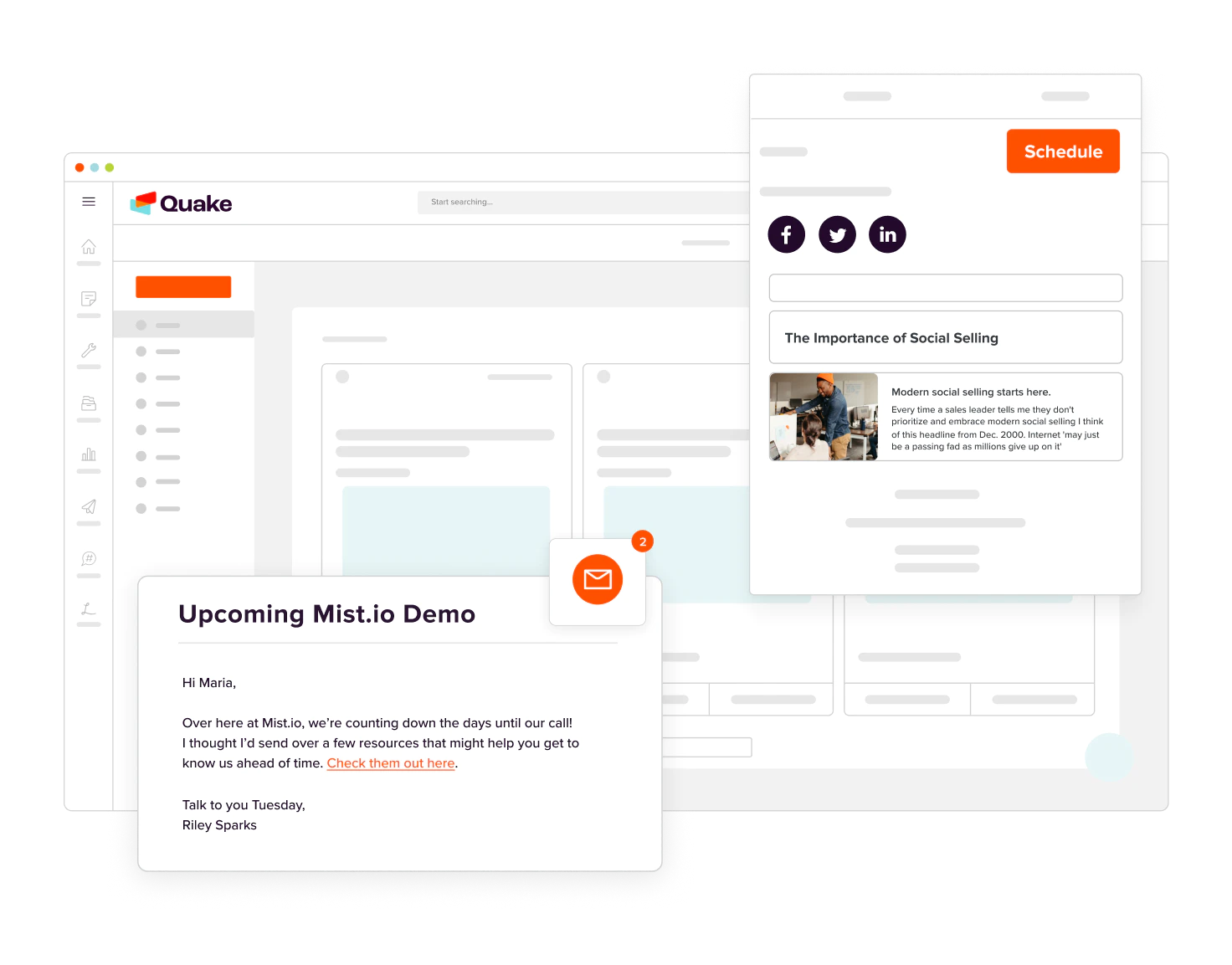 Captivate
Replace sleepy slide decks and proposals with immersive content, driving buyer engagement throughout the deal cycle.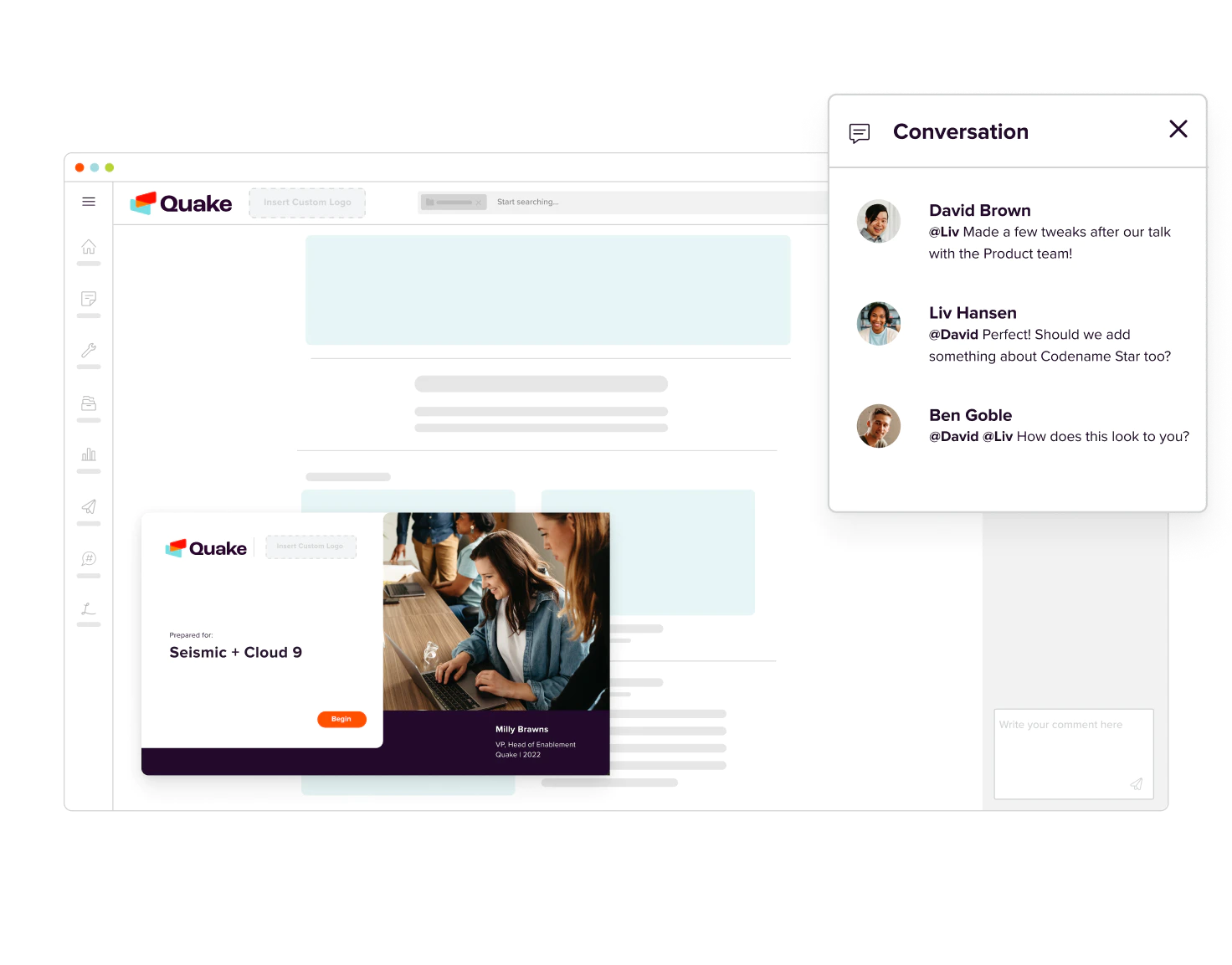 Customize
Produce personalized, pitch-perfect content that's marketing approved, and bring it full circle with insights to show you specifically what resonated with buyers.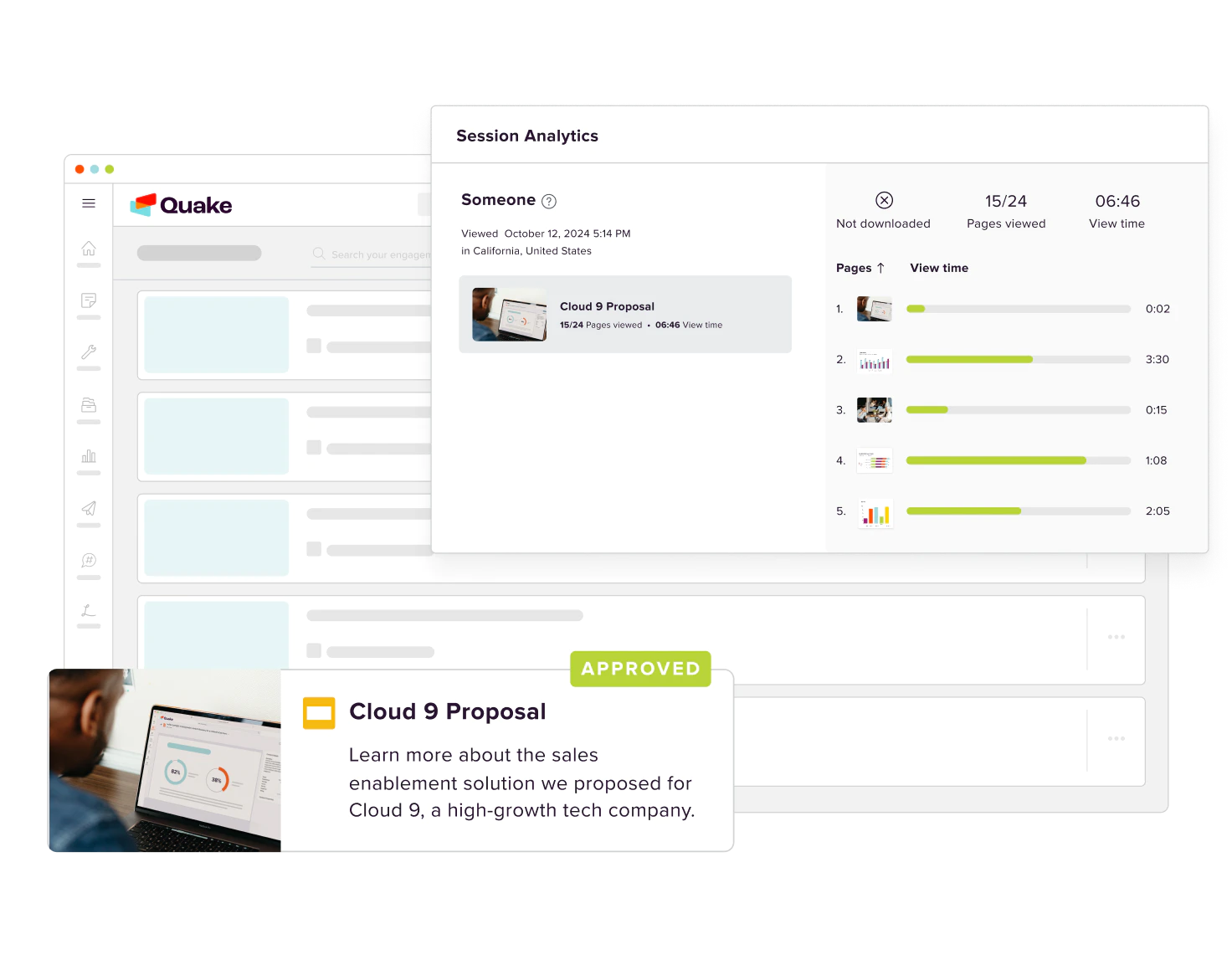 And we integrate with your favorite tools, too
Unifying your entire enablement tech stack is a breeze with Seismic. Integrate your CRM, email tools, collaboration software, content authoring, and hundreds of other applications to streamline and simplify your work.
See More
A powerful platform to grow with you
Your IT and procurement teammates will thank you later.
Scalable
We meet the requirements of the world's largest enterprises, but we're intuitive and nimble enough for small teams, too.
Extensible
We work cohesively with the tech your business depends on every day — and have extensive APIs so devs can roll their own solutions.
Intelligent
We empower your team members with intelligence that drives data-backed behaviors and better outcomes.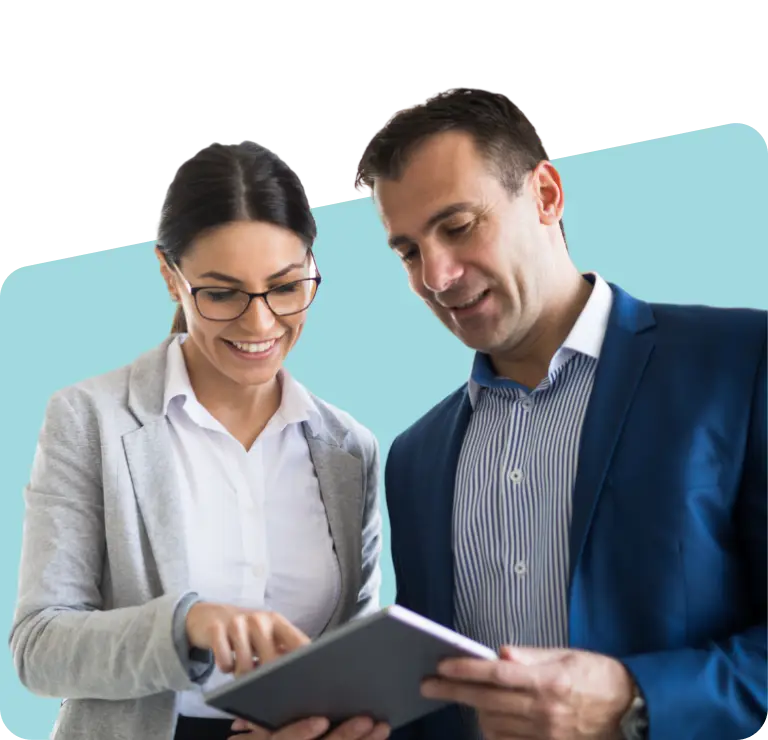 "Since switching to Seismic, about 90% of our users are in the system on a weekly basis, using 85% of our content on a monthly basis. Most notably, the usage of Seismic's LiveSend tool has increased the distribution of our materials by 300% compared to our prior platform."
Care to learn more about
buyer engagement?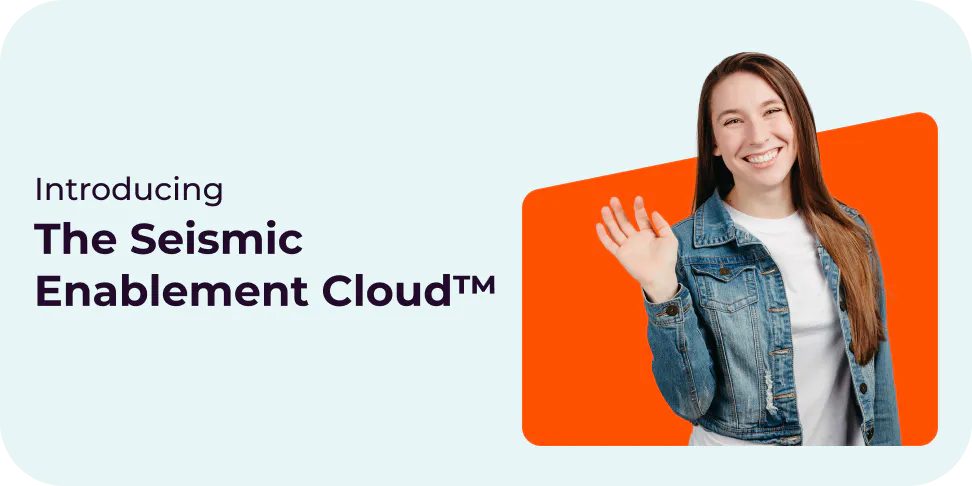 Introducing the Seismic Enablement Cloud
See the training, content, enablement, and intelligence tools you need to grow like there's no limit.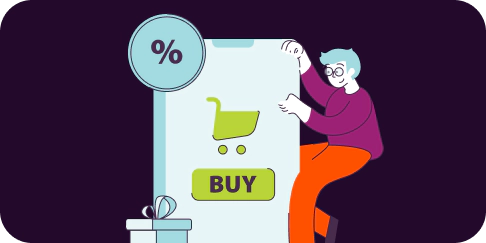 3 tips to adapt to the new normal
See how buyer engagement has changed and what it means for sales.
Inspiring Action: Sales Content Reimagined
The content environment is crowded. Stand out and engage buyers better with interactive content.

Don't just take our word for it
Seismic's LiveSocial enables our teams to deliver engaging social and buying experiences.
This is a phenomenal tool that lets thousands of individual reps share personalized and individualized content on social media.
This pulls from millions of sources and even vets the content from these sources.