Surfacing relevant content in a digestible way
After 5 years with another sales enablement solution, Citrix needed a better way to support its 2,000+ sales associates and over 200,000 resellers across the globe. For Citrix, a key challenge was content discoverability. "We needed to promote thousands of content assets in a way that was easily digestible," said Nicole Ward, Citrix's Director, Worldwide Sales Enablement Tools & Services. To manage content at scale, Citrix also required a solution with robust content management capabilities.
Vendor selection and implementation
After a thorough evaluation process spanning multiple vendors, Citrix selected Seismic based on its superior content governance functionality. "The ability to create flexible workflows set Seismic apart," Ward said.
Citrix implemented Seismic, assigning administrator privileges to 2 team members and enabling 80 content contributors to manage and upload their own content. To support its diverse set of users, languages, and geographies, Ward said "We created approximately 12 content profiles driving content to groups of internal, reseller and distributor roles across 4 geographic regions."
Overall, Ward believes Seismic has been easy to navigate. "People want a Google-like experience," said Ward. "And Seismic really has it figured out. The algorithm is very powerful and has been groundbreaking for us."
Citrix's secret sauce: a thoughtful content governance strategy
Citrix's library contains approximately 4,000 active assets including documents, pages, and links. To ensure content is accurate and on-brand, Citrix uses Seismic to create simple workflows in which all content uploads and updates come through one of three approval workflows before anything is published to users.
To prevent content sprawl, Citrix is committed to monitoring the health of its content library. "We run quarterly governance reporting and we scorecard content by red, yellow, and green," said Ward. "Anything that's flagged red gets removed from the platform if it's not updated within the next 30 days."
"We love the integration with Salesforce, as it allows our sales team to share content, edit and collaborate on an opportunity, and then LiveSend content to customers without ever leaving the app."

Pages removes the guesswork for sellers
To help users find what they need quickly, Citrix uses Seismic's Pages feature to create sales plays, and aggregate collections of content by solution or topic. According to Ward, "There are a lot of products, services, processes, and go-to-market strategies being pushed to a diverse salesforce. We create various content discovery pathways for our sellers to navigate to content with just a few clicks." Ward added, "Our Pages are among the highest viewed assets in our platform. We hear from sales all the time that they love them, so we know this is working."
New content profile pages serve as a homepage for sellers, highlighting featured content, the latest news from the NewsCenter, and useful links such as sales plays and deal management resources.
For easy navigation, Pages display content with the following action-based categories: Present This, Share This, and Learn This. These categories, paired with geographical and language focus, remove the guesswork for sellers and reduce the administrative burden for content uploaders because assets are assigned by category and not curated individually.
Pages are helping sellers be more focused on solution selling. "We are coaching sellers to become more fluent in sales plays and conversations that tap into customer needs and business drivers," said Ward.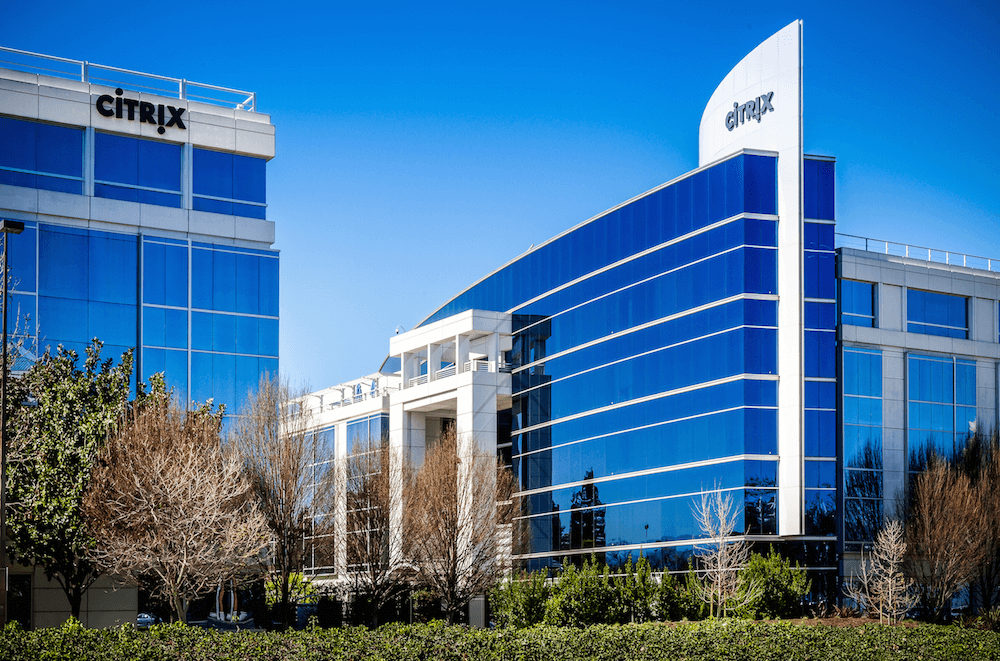 Integrating with the sales and marketing tech stack
To create impactful experiences that drive revenue, Citrix integrates several of its sales and marketing technologies with Seismic, including Salesforce, SalesLoft, Microsoft Outlook, and Adobe Experience Manager. Instead of requiring teams to toggle between multiple tools, Seismic meets people where they are working, creating efficiencies and simplifying daily workflows.
Salesforce
Citrix's Salesforce integration, known internally as SalesIQ Coach, delivers predictive content tailored for the user based on product, sales play, and stage fields on the opportunity record. Similar to Pages in Seismic, content is categorized in the familiar Present This, Share This, and Learn This headings.
To drive consistency in Citrix's sales methodology, a coaching tile helps sellers identify subsequent steps or cross-functional resources to reach the next stage. "We love our Salesforce integration, and drive a lot of best practices through this app," said Ward. "Our sales team can share content, edit and collaborate on an opportunity, and then LiveSend content with customers without ever leaving Salesforce. Reps love that it's automatically driving content in their activity record and saving things that they've shared."

Through the Salesforce integration, Citrix uses Seismic's LiveDocs feature to automate the creation of customer-facing content. In one use case, Sellers leverage LiveDocs to create routine discovery agreements. What used to take a couple of hours is now done in minutes by pulling in data fields from Salesforce.
SalesLoft and Microsoft Outlook
Citrix's digital sales team uses SalesLoft for email cadences, taking advantage of the LiveSend link to directly share content with customers and prospects, without going to the Seismic platform. Similar to SalesLoft, sellers can also share content via a LiveSend link from their Outlook account.
Adobe Experience Manager
Adobe Experience Manager (AEM) is where Citrix stores customer-facing content that's referenced on its website. To streamline uploads, content is uploaded to the AEM repository and is pushed via a real-time sync to Seismic.
Worldwide adoption leads to greater efficiency
Year to date, Citrix has 98.5% adoption of its Seismic platform worldwide. Usage is carefully measured and goes beyond looking at logins. "We calculate a metric called Reach. We look at actual actions on content – views, downloads, shares – across our global sales teams," said Ward.
Citrix's hard work is paying off and is leading to greater efficiency. "Our sales team tells us regularly that leveraging Seismic improves their ramp time by delivering the content they need to do their jobs faster. It's easy for them to customize."
"And overall, the search is superior. The navigation is superior. The integrations are seamless. And the LiveSend functionality is a game-changer.
Results
Pages removes the guesswork
To help users find what they need quickly, Citrix uses Seismic's Pages feature to create sales plays, and aggregate collections of content by solution or topic. According to Ward, "There are a lot of products, services, processes, and go-to-market strategies being pushed to a diverse salesforce. We create various content discovery pathways for our sellers to navigate to content with just a few clicks." Ward added, "Our Pages are among the highest viewed assets in our platform. We hear from sales all the time that they love them, so we know this is working."