The challenge
Lack of content governance and visibility to content consumption
Revelian had been using Box for file sharing and ClearSlide for building presentations. Without a single source of truth, sales teams were grappling with multiple versions of the same content when they worked together to customise documents. There was no visibility to what and how content was being used in the sales process, heightening the risk of branding inconsistencies. Prospects and clients often reported issues about accessing Box content links, adversely impacting the buyer experience. Revelian also lacked insights into how prospects or clients engaged with shared content, hampering efforts to optimise sales and marketing activities.
The solution
Centralised content and usage tracking raises sales effectiveness
Revelian turned to Seismic as its centralised content hub. Sales teams now use Seismic-generated links to deliver content to prospects and leverage content engagement analytics to have more relevant discussions with clients. "We can track client engagement of content, such as pricing proposals or tender submissions. Such engagement tracking has helped refine the use of documents that clients tend to open more," said Daniella Benton, Client Relationship Manager.
Implementing Seismic has stopped the 'Do you know where X is?' questions and clients' content access issues. We chose Seismic because we like the assurance of having a local account management and customer success team in Australia, providing comprehensive onboarding and ongoing, responsive customer support for us."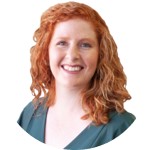 Zoe Mathisen
Sales Enablement Manager
Results
Insights-driven sales acceleration and content optimisation
Using Seismic content analytics, sales teams are able to drive targeted client conversations and progress deals faster. Marketing makes data-driven decisions to develop impactful content. "Content is constantly evolving and Seismic has been instrumental in making our content update process simple and efficient. Seismic has enabled us to maintain our brand consistency across content shared with clients," said Clare Newcomb, Marketing Coordinator.